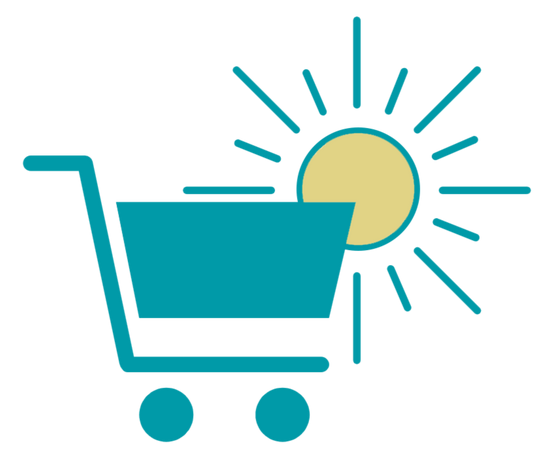 A 3-hour festival, on land, indoors.
Saturday, July 27, 2019 — 1pm-4pm
---
We are a gathering of thinkers, artists, dreamers, builders, and shoppers interested in life in the aisles. You must practice radical self-check out, if you want to have a good time.
Join us for a relaxing summer afternoon at your favorite big box stores in San Francisco. We'll be starting at Costco in SOMA. Then we'll explore Best Buy and OfficeMax. Followed by a walk to Petco and Bryant St. Safeway (rated the #1 Safeway!).

Some activities you'll expect.
Checking out some aisles, checking out each other, checking out, finding a good beverage, way finding, enjoying the displays, musak, contests, and riding shopping carts! If you'd like to lead an activity, send us an email.

Dress Code
Wear your favorite brands! Feel free to bring decorations for your cart to express yourself as a shopper.

Some questions you'll have.
Why is this on sale? Where are you guys? Where can I find this item? How do I exist in a capitalist world?

No need to buy anything.
We're just there for the aisle experience. We will be respectful to all employees and will return all items to their proper shelves.
---
---
An East Safeway Arts District event.